Warner Bros.' new brand is a glimpse at the future of entertainment
Over three years, Pentagram redesigned the studio's iconic logo and identity. Can a new brand bring it into the 21st century?
How Susan Kare Designed User-Friendly Icons for the First Macintosh
The graphic designer is receiving a Lifetime Achievement Award from Cooper Hewitt for her recognizable computer icons, typefaces and graphics.
UNO introduces a braille deck allowing the visually impaired and sighted to play together
Popular card game UNO had debuted an official deck featuring braille, which will make game play widely accessible for the more than 7 million blind and low-vision players in the United States.
Is designing for Instagram hurting design?
Are we creating beautiful, functional spaces—or merely social-media-friendly content?
Olafur Eliasson: In Real Life encourages visitors to engage with climate change
Three decades of work by the Danish-Icelandic artist Olafur Eliasson including an indoor rainbow and a tunnel of fog prompt visitors to London's Tate Modern to think about their impact on the planet.
The best idea for Notre-Dame has nothing to do with the spire
The French government says it will restore Notre-Dame to its original state—but these architects want to turn the construction itself into a work of art.
How Uber quietly redesigned its interface for the rest of the world
As Uber expanded into Southeast Asia, Latin America, and the Middle East, it faced a major problem: The design that helped make it a powerhouse wasn't as effective in these new markets.
Download Over 91,000 Maps from the World's Largest Private Collection
Map lovers will be thrilled by the possibility to peruse some of the world's most unique historic maps. Over 91,000 maps from the exhaustive David Rumsey Map Collection have been placed online for the world to view and download, making it a treasure trove of information related to cartography. The collection, which was started over 30 years ago, is now housed at Stanford University.
Pantone Unveils Three New Color Tones Based on How Coral React to Climate Change
When Pantone announced Living Coral as the 2019 Color of the Year, many were quick to point out the irony given the dire situation of our oceans. Over the last 30 years, 50% of the world's coral reefs have been lost, stripping us of a valuable ecosystem. Now, Pantone, Adobe Stock, and non-profit The Ocean Agency have come together to draw attention to this plight with Glowing Glowing Gone. For this campaign, a set of three colors matching the fluorescent tones coral give off just prior to death have been released to the public.
Apple just released a long-lost font from the original Mac–for free
It's been 34 years since Susan Kare's New York typeface first debuted. Now, anyone can download it for free.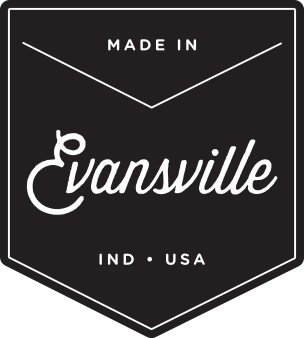 Made in Evansville is the fundraising component of the Evansville Design Group. Our mission is two-fold...
Learn More...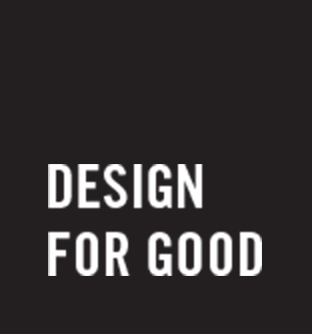 The Design for Good program creates an opportunity for local designers to collaborate and positively impact the community by assisting local non-profit organizations with a design project.
Learn More...