Helvetica, the world's most famous typeface, gets a makeover
Helvetica is one of the most popular typefaces on the planet. Here's why Monotype decided to remake it.
This font you know from old pulp novels is all over new books
An approachable-witchy 1938 typeface is the hand-cut, calligraphic answer to colder modern sans-serifs.
McDonald's rejected designs from the '70s could have completely changed the way the fast-food chain looks today
Forty-six years ago, the design firm Unimark International studied McDonald's stores and pitched the fast-food brand on a revamp of its packaging and signage. The Vignelli Center for Design Studies at Rochester Institute of Technology has been tasked with digitizing the former agency's records.
This Weird Change In Font Is Proven By Research To Increase Your Focus
It's called cognitive disfluency — a phenomenon where more cognitive engagement leads to deeper processing, which facilitates encoding and subsequently better retrieval. All it takes is making your font smaller — which is proven to lead to better creativity and focus.
University of Evansville unveils new logos to connect the institution with its athletics
In an effort to unite the previously disconnected brands of University of Evansville athletics and institution, the University unveiled a new logo Friday.
IKEA's ThisAbles add-ons adjust furniture for people with disabilities
IKEA has released a set of furniture hacks that anyone can download and 3D-print to make their products more usable by people with disabilities. Bigger light switches, easier-to-grab handles and extenders for couch legs are among the designs produced so far
NIKE weaves 2019 women's world cup kits from recycled plastic bottles
With the 2019 women's world cup just months away, NIKE has revealed the soccer uniforms of 14 federations, from the inspiring match jerseys to the empowering training kits. To create the ensembles, they will use plant-based dye from the NIKE plant color collection and each shirt will be made from at least 12 plastic bottles, thanks to their new material innovation.
Japanese cherry blossoms inform Tokyo 2020 Olympic torch design
The 2020 Olympic torch has been unveiled ahead of next year's Games in Tokyo, designed by Tokujin Yoshioka to resemble the cherry blossom flower.
This Craft Beer Was Created to Develop Kodak Super 8 Film
In one of the more interesting collaborations you'll come across, craft brewery Dogfish Head has created a new beer that can actually process Kodak Super 8 Film. That's right, we're talking about a beer that can process film.
Celebrate 100 Years of Bauhaus with These Free Online Documentaries
To commemorate 100 years since the Bauhaus movement began, My Modern Met crafted a selection of fascinating and free documentaries and lectures—all of which you can watch from the comfort of your own haus.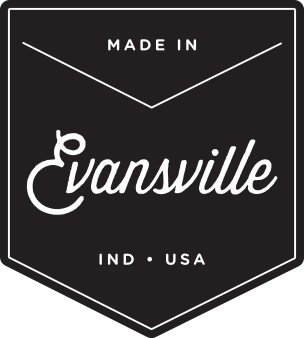 Made in Evansville is the fundraising component of the Evansville Design Group. Our mission is two-fold...
Learn More...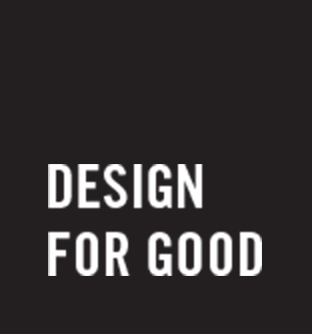 The Design for Good program creates an opportunity for local designers to collaborate and positively impact the community by assisting local non-profit organizations with a design project.
Learn More...