The surprising pattern behind color names around the world
In 1969, two Berkeley researchers published a book on a pretty groundbreaking idea: that every culture in history, when they developed their languages, invented words for colors in the exact same order. They claimed to know this based off of a simple color identification test, where 20 respondents identified 330 colored chips by name. If a language had six words, they were always black, white, red, green, yellow, and blue. If it had four terms, they were always black, white, red, and then either green or yellow. If it had only three, they were always black, white, and red , and so on. The theory was revolutionary — and it shaped our understanding of how color terminologies emerge.
Crafted in the Spirit of Harley Davidson
Like the motorbikes, The Archaeologist Gin packaging is craftsmanship in every detail. The whole product and packaging design recreates the handmade packaging of motorcycle parts in the 30s and 40s, using authentic materials and techniques.

A Microsoft font may have exposed corruption in Pakistan
The Microsoft font Calibri is now a key piece of evidence in a corruption investigation surrounding Pakistan's prime minister. Investigators noticed that documents handed over by the prime minister's daughter, Maryam Nawaz Sharif, were typed up in the font Calibri. But the documents were dated from 2006 — and Calibri wasn't widely available at that point, making a good case that they were forged.
How Letterpress Printing Came Back from the Dead
For designers used to wielding a mouse, a steamroller might seem excessive. Yet every summer in Seattle, teams from Starbucks, Facebook, Amazon, Oracle, and other local firms and artists vie to steamroll a winning poster. They spend dozens of hours carving large sheets of linoleum to be placed on asphalt, covered with ink, and pressed by a steamroller onto giant pieces of paper. It's hot and sticky and exhilarating.
WHY EMIGRE MATTERED – AND STILL MATTERS
Massimo Vignelli once called it a "factory of garbage" but for 20 years Emigre magazine provided a vital forum for fierce debate about the future of graphic design. As the first UK exhibition about the title opens, Rick Poynor looks at its enduring influence.
Designers, How Do You Go About Negotiating Your Salary?
You should feel comfortable discussing money with employers—design work is valuable, and you deserve to be paid fairly for it.
Local: Brand New Features "e is for everyone"
"e is for everyone" is a joint effort by Evansville's business leaders, the Convention and Visitors Bureau, the Southwest Indiana Chamber, Evansville Regional Business Committee, and the Growth Alliance of Greater Evansville to establish the official, overall brand for the 120,000-habitants city in southwest Indiana. Join the conversation!
Local: Berry Global
The Berry Plastics we all know and love updated its look and its name. Learn more about Berry Global, Inc.
Inspiration: Paraguay's Brand System
The central idea of the Paraguayan Brand is focused on "an economically fertile country". The research carried out in the initial phase of the Paraguay Country Brand project revealed that Paraguay is a place where everything grows naturally, from an economic, political, legislative, natural and social point of view. With this in mind, three vectors were defined to develop the country's economic fertility: "Growth", "Wealth" and "Opportunity". Each of these vectors are composed of six different variables that, together, constitute the economic fertility of the country.
Inspiration: McAfee Brand Update
The new McAfee design reflects their belief that together is power, a concept so central to the new McAfee brand that they have adopted it as their tagline.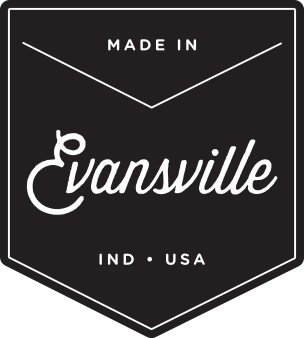 Made in Evansville is the fundraising component of the Evansville Design Group. Our mission is two-fold...
Learn More...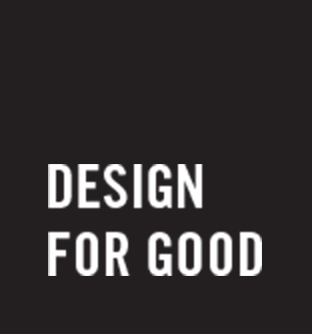 The Design for Good program creates an opportunity for local designers to collaborate and positively impact the community by assisting local non-profit organizations with a design project.
Learn More...