Jan 22, 2018
Excited to grow your career?
We value our talented Team Members, and whenever possible strive to help one of our Team Members grow professionally before recruiting new talent to our open positions. If you think the open position you see is right for you, we encourage you to apply! Please note, this position may office in Evansville, IN or Baltimore MD.
One Team, One Vision, OneMain
As one of the nation's largest consumer finance organizations, OneMain serves more than 2 million customers with personal loans, automobile loans, and other credit-related products. "Lending Made Personal" reflects our commitment to putting customers first. For 90+ years, we've made the OneMain promise of friendly, fast and affordable financing a reality for our customers.
Art Director
This is a rare opportunity to help build and develop a new brand for OneMain Financial. So we are looking for someone who is ready to be part of this exciting transition. You're more than a talented designer with an eye for detail. You are someone who can think on your feet and can focus on the bigger picture, connecting the OneMain brand with our audiences.   
The Art Director is responsible for supporting and promoting the OneMain Financial brand through creative design and strategy. This individual will help provide high-end, conceptual design to further the development of the OneMain brand and marketing efforts.
Primary Responsibilities:
Support the creative needs and brand strategy of the business initiatives including activities such as advertising efforts, product and program launches, consumer initiatives

Develop innovative and compelling creative concepts for a broad range of mediums including print, in-store materials, digital, direct mail, collateral, event marketing, social media, storyboards etc.

Ability to help mentor design team with critical thinking, collaboration with copywriters and team members, execution of design and presentation of creative, and to provide clear, constructive feedback when needed

Communicate brand and creative goals to outside partners such as agencies, affiliates and other departments

Ability to research and understand a concept and then simplify the visual to the target audience

Work with leadership to ensure design and strategic consistency, including messaging, across all marketing collateral.
Bachelor's degree in Graphic Design, Art or related field

5+ years of experience with creative agency or creative team environment

5+ years of experience with strong typographic and concepting skills

5+ years of experience with creating all levels of communication from advertising campaigns to brochures and fliers.

5+ years visual design/creative development experience for advertising efforts including digital designs

Must be willing to travel between Baltimore and Evansville offices on a semi-frequent basis, but can be based in either location.

Previous experience working with the Adobe Creative Suite
Click here to apply!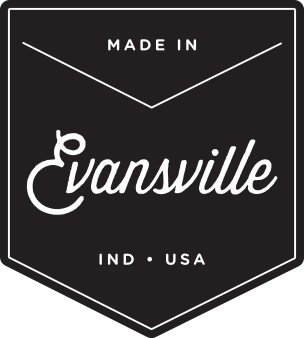 Made in Evansville is the fundraising component of the Evansville Design Group. Our mission is two-fold...
Learn More...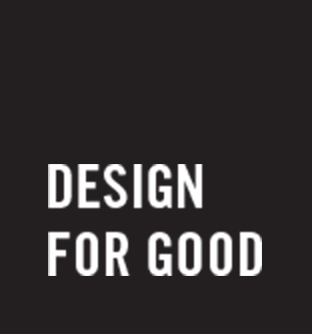 The Design for Good program creates an opportunity for local designers to collaborate and positively impact the community by assisting local non-profit organizations with a design project.
Learn More...