Jan 22, 2018 – Downtown Evansville Economic Improvement District Request for Proposal:
RFP Release Date January 19, 2018
Questions due by February 15, 2018
Responses due by March 1, 2018
1. Introduction to the Downtown Evansville Economic Improvement District (EID)
The EID is a newly-created district which serves the property owners, businesses and residents of
Downtown Evansville through developing programs and projects which maintain, improve and promote
Downtown Evansville as an attractive residential, cultural, business and recreational community. An EID
functions as a private-public partnership serving both publicly and privately held properties. The EID is
primarily funded through a property-owner petitioned assessment on properties located within the
district. These funds are managed by a Board of Directors for the benefit of all assessment payers.
The EID will provide services as determined by its Board of Directors. Initial services are likely to include:
economic development efforts, marketing, legislative advocacy, public space activation, events,
cleaning, safety, beautification and holiday décor. The funds the EID collect allow the Downtown
Evansville property owners to receive these benefits which are above what the City can provide. The
day-to-day management of the EID is through its Director.
2. General Instructions
Please provide your response in both a PDF formats. Your responses should coordinate with the Deliverables and Proposal Formats outlined later in the RFP.
Supporting materials such as JPEGs of previous work should be sent with your response. If invited for an interview respondents will have an opportunity to discuss other value-added or non-related activities.
Pricing and other conditions in your proposal shall remain firm and valid for a period of no less than
ninety (90) days from the date of submission.
Please provide one PDF of your response by the above due date via email to Joshua Armstrong, EID
Director at jarmstrong@swinchamber.com.
3. General Conditions
All proposals, information and responses from the respondent must be submitted in writing, and may be
incorporated into any final agreement between the EID and the successful respondent.
The EID shall incur no obligation or liability to anyone by issuance of the RFP.
Respondents are required to clearly explain any conditions or assumptions it imposes or includes in its
response. Respondents have the duty to seek any clarifications of any question or other item in this RFP
that the respondent does not understand.
The EID will use its best efforts to let all respondents know whether their response is selected as soon as
possible.
Any costs incurred by the respondent in replying to this RFP, or in support of activities associated in
responding to this RFP are to be borne by the respondent and are not reimbursable by the EID.
Proposals and the information contained within such will be considered confidential and will not be
shared with any entities or individuals other than for the purposes of evaluating the various responses.
The successful respondent should be prepared to enter into a contract with terms mutually agreed upon
with the EID.
The EID reserves the right to amend this RFP in any manner prior to contract award. The EID will notify
all respondents in this event. Additionally, the EID reserves the right to cancel the RFP at any time prior
to the execution of a written contract.
To allow for a better understanding of your response, we request that the respondents follow the order
of information as requested in Section 6.
All fee schedule types may be considered. Respondents are asked to break out all fees and costs and
include ongoing fees, costs or hourly rates for additional work.
All questions regarding the RFP should be directed to Joshua Armstrong, EID Director at
jarmstrong@swinchamber.com.
4. Project Overview and Objective
The Downtown Evansville Economic Improvement District (EID) is accepting proposals to develop a
website for the District. The website will be part of a marketing approach which touts the attractiveness,
vibrancy and safety of Downtown Evansville while adding to its reputation as "an activated, innovative,
connected neighborhood."
The website should consist of a Home Page with several subpages. The website should be simple to
update by the employees of the EID. The home page will feature several featured events, businesses,
and Downtown people, with links to subpages with topics of events, a directory of businesses, things to
do, links to rental and sales listings for residences, links to business start-up assistance and so-on.
Additionally, the home page should have a high degree of interaction with the EID's social media pages.
There should be capacity for some ecommerce (t-shirts and similar) as well as the ability to sell tickets
for paid events. The website should consider the four "transformational ideas" presented in our 2016
Downtown Master Plan Update: A Thriving Main Street; An Active Riverfront; the NoCo Makers District;
and, Public Space Improvements.
It is anticipated that the website will evolve through a conversation with EID Board Members, Events &
Marketing Committee Members, stakeholders, and EID staff.
5. Deliverables & Timeline
The EID is looking for the following deliverables:
A. Development of Website:
a. Please indicate number of subpages and social media accounts linked to the page.
B. Website hosting costs.
C. Branding, logo and graphics are being sought through another RFP; the successful website
contractor will be working with our selected graphics and branding standards.
The EID expects to select the successful respondent on, or before March 9, 2018. Chosen supplier will be
expected to meet with EID Events and Marketing Committee for first consultation by April 1, 2018. The
EID would seeks to have its website active by July 1, 2018.
6. Proposal Format
The EID is expecting respondents to demonstrate their creativity, knowledge and presentation skills in
their response. Please provide the following information in your response in this order:
A. Firm profile and history including awards, accolades or any other recognition.
B. Key personnel who will be dedicated to the project and their qualifications.
C. Examples of relevant work, especially for similar community or municipal projects.
D. Please detail how your firm will provide the deliverables requested in section 5 with
attention to discovery, development and communication plan.
E. Cost estimate for deliverables.
F. Cost and fees for ongoing or additional work.
G. Three client references, at least two of which are current clients.
7. Response Evaluation
Respondents will be evaluated on the following:
A. Experience with similar projects; creativity exhibited in relevant work.
B. Completeness, professionalism and creativity of response.
C. Costs for the proposal.
D. References.
Thank you for your consideration of this RFP. Again, any questions should be directed to Joshua
Armstrong at jarmstrong@swinchamber.com.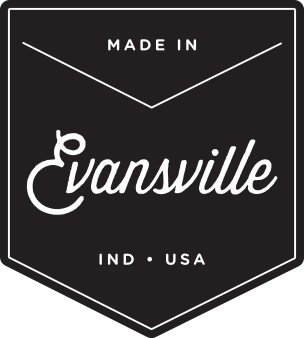 Made in Evansville is the fundraising component of the Evansville Design Group. Our mission is two-fold...
Learn More...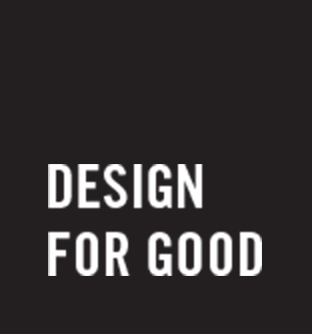 The Design for Good program creates an opportunity for local designers to collaborate and positively impact the community by assisting local non-profit organizations with a design project.
Learn More...