Store number: Corporate Office
Shopping center: Evansville
Street address: 7500 E Columbia Street
General Summary: The eCommerce Web and Graphic Designer will work independently and in a team oriented environment to produce assets for our various marketing channels and other business needs.
The ideal candidate will have a high level of creativity as well as the ability to handle tight deadlines with proficiency in Adobe Creative Suite and HTML/CSS.
Primary Duties & Responsibilities:
Develop high visibility, production-ready graphics and visual assets for the website, mobile app and social platforms with a strong focus on usability and user experience and understanding of how designs translate to code.
Design and build marketing focused emails, as well as landing pages to support marketing campaigns, events or product messages with a strong focus on usability and user experience.
Code and test graphics, visual assets, emails, display advertisements and landing pages using HTML/CSS.
Maintain accurate and thorough attention to detail and quality on all assets created.
Create layouts and templates to provide maximum usability and focus on user experience for all assets.
Provide quality assurance and usability testing across all devices and browsers for all assets to identify and correct any issues.
Participate in creative team brainstorming meetings collaborating with team members to combine product, promotions and photography direction with strong design concepts.
Create and communicate design concepts through the development of design comps and storyboards.
Adheres to defined creative workflow and contributes to the evolution of our overall creative process.
Ensure all timelines and deadlines are met and keep team members informed of project status and proactively bring issues to their attention.
Working closely with key team members, create design style and specification guides continually striving to elevate the design aesthetic and overall user experience.
Ensure all assets are consistent, innovative, accurate and meet all marketing and brand requirements.
Remain current with industry changes in design philosophy and new tools and technologies being used for web and graphic design.
Fosters a collaborative, fast-paced, dynamic and energetic environment.
Maintains an organized and detailed graphics library.
Performs additional functions that may be assigned at the discretion of management.
Working with key team members, perform analysis of user interaction with creative assets on the website and within emails to learn and continuously improve assets.
Requirements (knowledge, skills & abilities):
Bachelor's or Associate's Degree in Graphic Design or related field, or commensurate experience.
Must have portfolio that demonstrates creative and technical execution of recent work.
Must be proficient with Photoshop and Dreamweaver. Working knowledge of InDesign and Illustrator a plus.
Knowledge and experience with HTML and CSS in support of asset creation. Understanding of Javascript, jQuery, etc. a plus.
Knowledge and/or experience in Responsive Web design (RWD).
Ability to work independently and self-manage several projects simultaneously in a fast-paced environment with demonstrated ability to prioritize tasks independently.
Highly motivated with a high level of self-initiative and excellent time management skills.
Positive team player with excellent communication skills, willingness to collaborate and ability to take direction.
Flexibility and confidence when working through design revisions, from initial brainstorming to execution and refinement.
Excellent ability to generate, articulate and present creative ideas and strategies through wireframes, mockups, sketches, and written specifications.
Strong understanding or working knowledge of web design, and the fundamentals of user experience.
A willingness and desire to re-examine what you know in order to continually challenge your skills and creativity.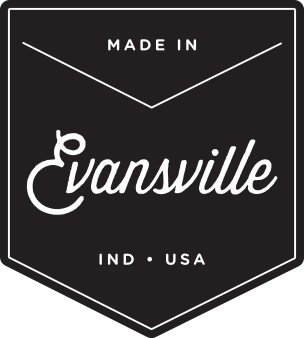 Made in Evansville is the fundraising component of the Evansville Design Group. Our mission is two-fold...
Learn More...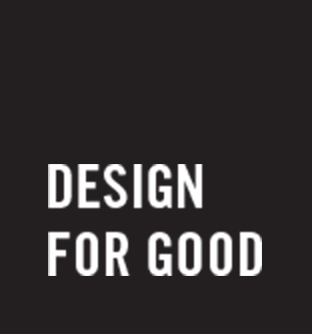 The Design for Good program creates an opportunity for local designers to collaborate and positively impact the community by assisting local non-profit organizations with a design project.
Learn More...