Agency Project Coordinator Job Posting
Ten Adams is on the search for a brilliant project coordinator.
The project coordinator is the nerve center of the agency, the liaison between the creative team + the account services team. The project coordinator is responsible for meeting deadlines for publications, print vendors + account services, in addition to managing production estimates + tracking job progress.
Here are some things that should be on your resume if you're considering this gig:
Associates or Bachelor degree in Graphic Design, Visual Communication Design, marketing or related field.
1-2 years of relevant work experience in an agency in project management, traffic or account services role
Experience with Adobe Creative Suite (Photoshop, InDesign, Illustrator, Microsoft Office (including Excel) and basic FTP knowledge
Basic knowledge of print, web + media production specs (must be able to speak the lingo with vendors + creative team)
Excellent organizational, verbal + written skills
Enthusiastic, self-starter who can think independently with limited supervision
Able to effectively communicate with internal staff, as well as vendors and publications
Drama-free. Leave that stuff at home.
Responsibilities: 
Manager of creative workflow + project management program
Responsible for updating creative schedule used by the creative department
Direct communication with publications + vendors for due dates and to verify any information that is needed to complete materials
Corresponds with print vendors to obtain estimates for printed projects.
Distributes or oversees delivery of all final artwork to client (through Account Services), vendors, or publications
Proofs and checks each file before routing to Account Services for client review or final files to client, vendor, or publication
Tracks jobs as they flow through the creative process
Facilitates effective project management by setting priorities with creative staff
Organizes and archives elements of projects in computer system
Responsible for archiving all past work including electronic and printed materials
Assists Creative Director with creating and tracking production schedules for individual projects
Monitors each project's cost-to-date versus estimate
Manages broadcast media delivery to appropriate stations
HOW DO WE CONNECT?
Are you the person we are looking for? Tell us why you would be a good fit for our team. For consideration please email your resume, cover letter to Klaufer@tenadams.com.
We are excited to bring the right person on board as soon as possible.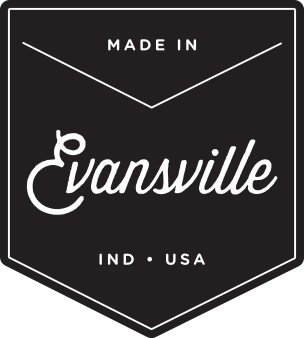 Made in Evansville is the fundraising component of the Evansville Design Group. Our mission is two-fold...
Learn More...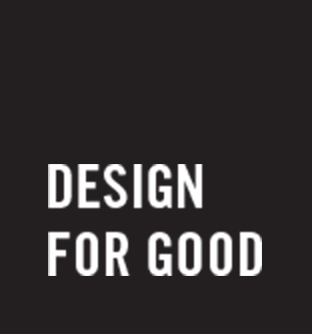 The Design for Good program creates an opportunity for local designers to collaborate and positively impact the community by assisting local non-profit organizations with a design project.
Learn More...