Job Description
This position is for an Information Technology professional that has a desire to learn and grow in a growing organization. An understanding of the organizations business goals is essential as well as the ability to adapt and contribute to these goals. In addition to technical savvy this person must be a goal-oriented self-starter.
We are looking for a Web Engineer who is motivated to combine the art of design with the art of programming. Responsibilities will include both frontend and backend development using JavaScript technologies such as React, node.js, and GraphQL. Familiarity with static site generators, like GatsbyJS, and headless CMS tools is a plus.
Frontend responsibilities will include implementation of UI/UX designs that will produce the visual elements of the web sites and web applications. You will work both independently and with the UI/UX designers and bridge the gap between graphical design and technical implementation, taking an active role on both sides and contributing to how the application looks as well as how it works.
Backend development duties will include both consuming and creating API or other typically server-side functions, such as AWS Lambdas. You will utilize other platform APIs, both internal and third-party, from within application code as well as design and implement new routes and endpoints that can be consumed by other applications. Preferably, you would have a strong understanding of asynchronous processing, HTTP requests and JSON.
If you are an experienced JavaScript developer with experience with React and CSS, we would love to connect. Our environment goes beyond just writing code. We expect our team members to consider real-world application, business needs, user experience, and efficiencies just as much as the nitty-gritty coding.
Responsibilities:
Contribute top-notch programming skills to develop innovative, consumer-facing, and enterprise website solutions
Demonstrate thoughtful leadership in the application of technology to business and consumer needs
Interface with Escalade and third-party APIs to bring a web application to life from the ground up, leveraging HTML, CSS, and JavaScript equally throughout
Support and collaborate with clients, other developers, and designers to determine business and technical solutions
Continually deliver creative solutions with awesome execution
Required Technical Skills
Fluent in JavaScript, extremely comfortable using React
An understanding of the component design pattern and how to apply it in a reusable way
Active understanding of semantic HTML, the DOM, and document outlines
Able to build website layouts to design without the aid of CSS frameworks
Responsive design techniques using CSS media queries and flexible layouts
Interacting with web APIs and an understanding of HTTP status codes
Experience writing automated tests
Preferred Technical Skills
Experience in other frameworks and tools like Angular and Vue.js
Familiarity with Node.js and Express
Continuous Integration using tools
DevOps experience on platforms like AWS or Azure
Confident using GitHub and vanilla Git
Literacy in the areas of user experience design and information architecture
Other language and platform experience, Python, Go, .NET, etc.
Active open source contributor
Traits
Passionate about the application of technology, not just the writing of code
Clear and effective communicator
Advocate for early testing with complete code coverage
Enjoys learning new technologies and helping fellow teammates
Can translate industry developments into actionable client opportunities
Physical Demands
Position requires sitting, talking and listening at least 2/3 of the time
Occasional lifting up to 10 pounds
Fine motor coordination
Working Conditions
Office environment
Occasional travel may be required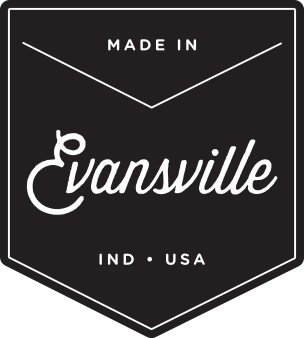 Made in Evansville is the fundraising component of the Evansville Design Group. Our mission is two-fold...
Learn More...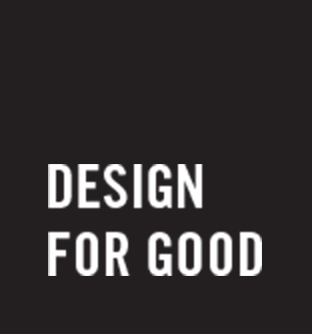 The Design for Good program creates an opportunity for local designers to collaborate and positively impact the community by assisting local non-profit organizations with a design project.
Learn More...